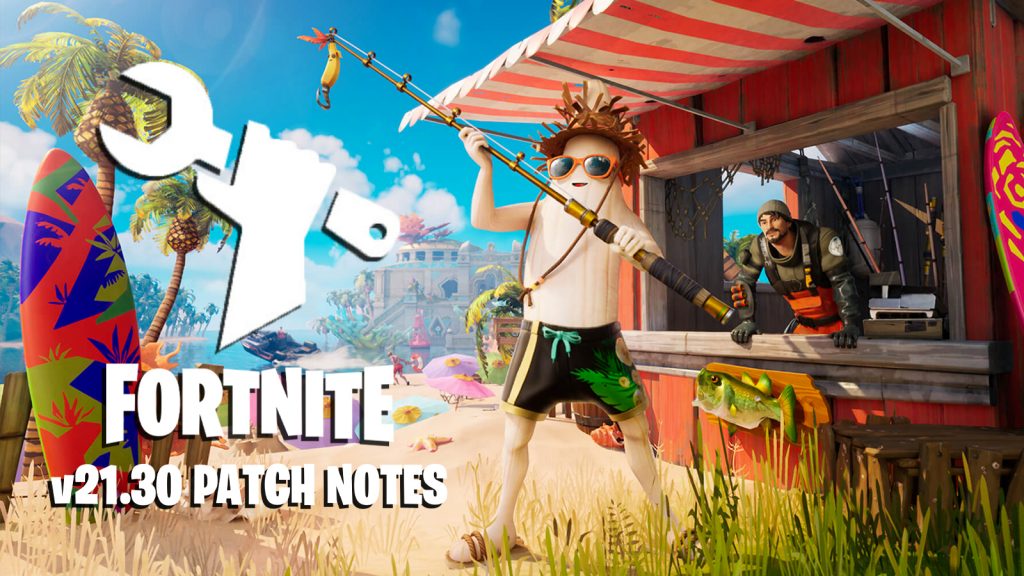 Just two weeks after the 21.20 update introduced Indiana Jones into Battle Royale, Epic has rolled out Fortnite patch 21.30 on July 18 to update the game. This is the fourth content update for Fortnite Season 3. We will introduce the relevant information of Fortnite patch 21.30 to players here, you can purchase Fortnite V-BUCKS to understand and experience Fortnite patch 21.30 faster.
Prime Shotgun
Epic Games introduces a new weapon: the Prime Shotgun. It's a semi-automatic shotgun, and while it increases damage when fully loaded, it only has four rounds per magazine and takes nearly five seconds to fully reload. With the launch of the two-shot shotgun earlier in the season, it's a great time for close-quarters combat. The player's first shot with this weapon deals more damage. The remaining three shots provide consistent damage, but won't be as powerful as the original. Prime Shotguns can be found on the ground, chests, supply points, realistic saplings, fishing and even sharks. Prime Shotgun is currently unavailable on Competitive Playlists.
New Summer Events and Skins
Epic Games brings summer vibes to Fortnite with No Sweat Summer, its latest in-game event, in 2022. And No Sweat Summer will add a 15,000 XP reward quest. In addition to this, some special summer-themed cosmetics will be available during the event.
To get right into the summer spirit, players can now also find the Ice Cream Cone consumable throughout the map. Ice cream cones restore a small amount of health when used. The Spicy Icecream Cone also restores speed and health, while the Frozen cone makes everything slippery and lets you slide around. Lil' Whip's special service will replenish your shields and health.
Fortnite Update 21.30 Patch Fixes
General Fix
Some players may have a duplicate notification of accepted friends when posting
Some players may find that they receive multiple "Friends Accepted" notification popups when they launch Fortnite for the first time this season.
Missing frame rate limit settings when using GeForce Now on PC
When playing Fortnite via GeForce Now on PC, the frame rate limit setting is not available.
Grimey Outfit may not always respond to eliminations
Players using DX11 or DX12 may find the Grimey outfit unresponsive when eliminating players.
The vehicle may have difficulty navigating steep terrain or going downhill
When trying to drive up and down a steep incline, the vehicle may jam or tip over.
Creative Fix
Item movers and manipulators cannot be placed when they do not overlap with the item
We're investigating an issue that prevents prop movers and manipulators from being placed when they don't overlap the prop.
Increased memory cost
Higher memory cost since v21.20
That's all we've covered in the Fortnite update 21.30 patch notes in this article, if you want to know more details about the updated version of Fortnite, you can subscribe to our website mmorpgm.com to keep up with the latest Fortnite news.