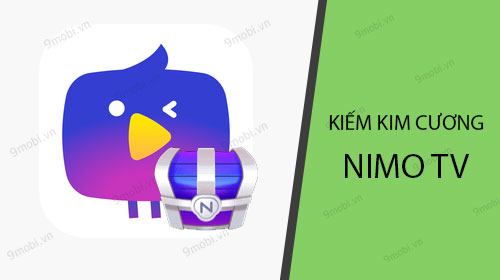 In this day and age, watching streaming videos and live broadcasts has become a big trend and many people are fascinated by it. Streaming has become both a hobby and a way to earn money. Nimo TV is one of the best platforms for content creators right now, you can join the creator platform on Nimo TV and become a part of it, you can also use the NimoTV app to have a lot of fun while watching streamers play their favorite games , you can recharge Nimo TV Top Up to help you get a better video and live broadcast experience. If you want to earn Nimo TV Diamonds for free, this guide will be of great use to you.
About Nimo TV
Nimo TV is known as the leading global platform that allows gamers to play and stream their games. Nimo TV is also known as a community of gamers that guides conversations and allows for rewards and recognition. Nimo TV is one of the leading mobile game streaming platforms for iOS, Android and the web. This app allows mobile gamers around the world to stream their games to other gamers with similar interests and build their communities.
About Nimo TV Diamond
Diamonds are the applicable currency for Nimo TV. You can use it to access exclusive features and perks: like sending gift rockets to your favorite streamers, following developments in exclusive eSports tournaments, creating avatars with tons of accessories, performing advanced tasks, and more. On Nimo TV, you can use Diamonds are exchanged for coins or gold beans to trade with the site. A diamond is worth 10 gold coins, or 100 gold beans. For exiles, every 150 gems equals $1 when redeemed.
How to Get Nimo TV Diamond for Free
1. Participate in the Nimo TV Lucky Draw
Playing Lucky Draw on Nimo TV is a way to help Nimo TV users easily earn a useful amount of diamonds for their account. We will have the following steps:
Step 1: You launch the NimoTV app that has been successfully downloaded and installed on your device.
Step 2: Here we will press the select lucky draw icon on the right side of the screen, click Go for this lucky spin
Step 3: The system will randomly rotate the rewards you can get and display the result on the screen.
Click Confirm to complete, but you can only enter one lucky draw per day.
2. Open the item box while watching streaming
We'll take a detailed look at how to earn free diamonds on NimoTV, followed by opening the item box that appears every time we watch our favorite streamer in this video playback interface.
Step 1: You access your favorite Streamer program live from the home screen of the app, now, in this live video player, we can earn diamonds for free on NimoTV by clicking on the box icon in the bottom right corner of the screen.
Step 2: The program will be displayed immediately, and the gifts that can be received after meeting the conditions. We have up to 6 chances to receive and earn diamonds for free on NimoTV.
3. Become a streamer
This is how you not only become a NimoTV streamer, but you also have the chance to receive many gifts, donations, diamonds for your viewers, and you can easily become a streamer on your phone too
Finally, a piece of advice for everyone, don't forget to update the Nimo TV app on your phone to the latest version to give yourself more chances to earn Nimo TV Diamonds on other free NimoTVs. If you want to know more details about Nimo TV Diamond, please subscribe to our website mmorpgm.com, we will keep you updated with the latest news.