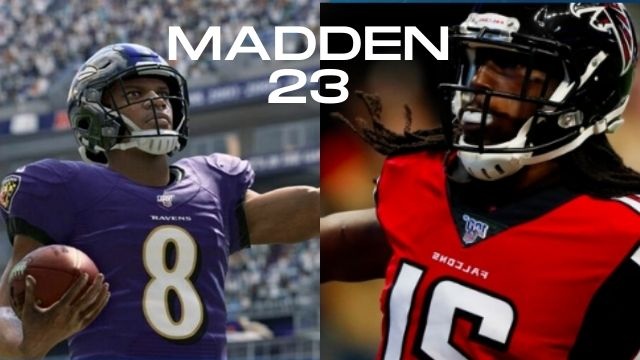 Building a strong team in Madden 23 is nearly impossible without spending money, especially if you want to stay competitive online. You may find some great players that you can get through solo challenges, but at some point you have to tackle a specific position in the team. This is when you need to shell out for auction packs, items, or players. While some players will have no problem putting real money into Madden 23, most will probably find ways to earn coins in-game. Here are the best ways to get Madden 23 coins in Madden 23 Ultimate Team.
Complete more single player challenges
Playing a solo challenge is probably the quickest and easiest way to get it. Every week in Madden 23 Ultimate Team, you can take on 4 new AI teams in single player battles. You can try to play against any of these 4 AI teams and get as many battle points as possible. Battlescore will determine what rewards you'll get from solo challenges. Usually, when you complete each of these tasks, you will be rewarded with a large amount of gold coins. The more challenges you complete, the higher your MUT level will be. Then, you will get even more extra rewards. However, the single player challenge in Madden 23 is only one chance, and you have to treasure every chance you get in the game.
Conduct an auction
One of the best ways to get coins in MUT is to invest some time and play the auction game. If you want to make good progress at the auction house, you need to remember the rule of buying low and selling high. You can follow news from Madden League games and predict potential favorites in Ultimate Team mode. You can then buy these player cards at low prices and store more cards in your inventory. When you make the right predictions, you can sell these cards at the auction house for great prices. You will then earn a lot of profit from successfully trading player cards. However, you should keep in mind that any sale you make at auction will be taxed at 10%. So make sure you can still make a profit after taxes.
Sell unwanted players
It's not uncommon to see friends, family, or random opponents field rosters of high-overall players in Madden Ultimate Team that they don't care about. That's not the point of the pattern, because the point is to build your dream roster. By selling high-overall players you don't want or like, you're sure to get the most bang for your buck, and you can save coins to buy the players you want. In the long run, you'll probably feel better about your team as it starts to fill up with the players you love to use in Madden. Just make sure you put your card on the market at the right price and don't forget the extra zeros.
Friends can help
While Ultimate Team Mode extracts monetary benefits from the player base, it also offers a ton of freebies for people to simply log in from time to time. You may know people who play Madden 23 but may not be interested in playing the mode. This is a great opportunity to get your friends to help you by buying low-end cards for all their coins. There's no use letting them go to waste if they're not going to use them, as this is one of the easiest and best ways to get coins in Madden 23's Ultimate Team mode. Just make sure you simplify the process as much as possible as this will definitely waste your friend's time.
The best way to get Madden 23 coins for free in Madden 23 is as mentioned above, if players don't want to spend too much time on getting gold, MUT 23 coins can be purchased from z2u.com.