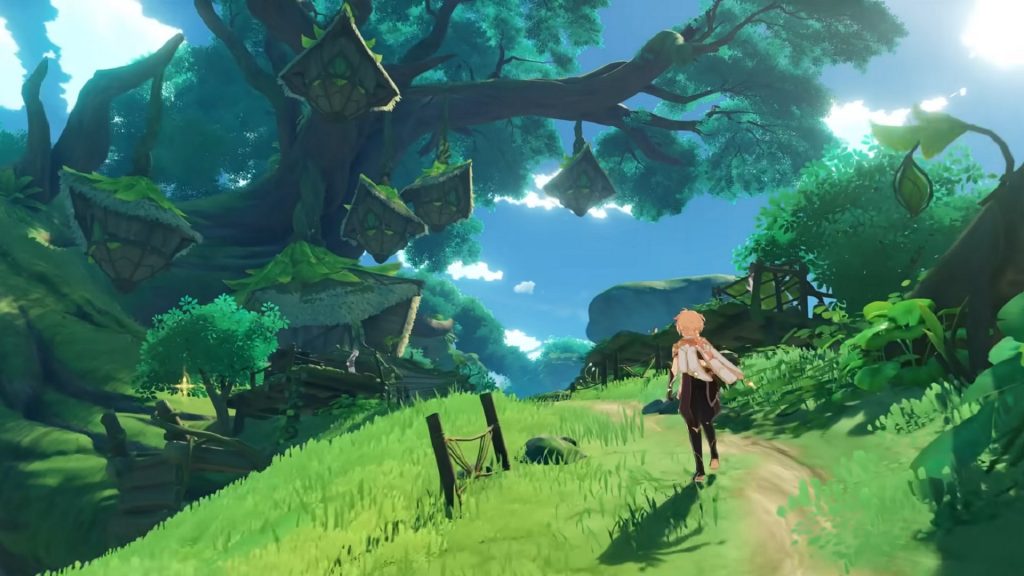 With the expansion of the Genshin Impact map, there is always a lot to explore. The Genshin Impact Sumeru region is an upcoming region in Genshin Impact. So where is Genshin Impact Sumeru? We have collected all the information of Sumeru for you in this article, but there is no official basis for this information. If players want to enter the Sumeru area game in advance, they can prepare enough Genshin Impact Top Up.
Genshin Impact Sumeru Release Date Speculation
The current rumors say that Sumeru will be released together with Genshin Impact 3.0. As for the 3.0 autumn patch, it is speculated that it will be updated around August. Aside from the Genshin Impact 2.7 delay, the Hoyoverse typically runs on a six-week update cycle, and since Genshin Impact 2.8 was released on July 13, the next release date will be around August 24, 2022.
Genshin Impact Sumeru Characters
Based on current rumors, the 3.0 update is also where we should see the introduction of new playable characters. Hoyoverse has now confirmed the existence of six previously leaked characters on its last two trailers and on the official Genshin Impact Twitter. they are:
Nilou: A dancer from Sumeru, regarded as a rebel for not following the academic path.
Nahida: Dendro Archon, also known as Little Lord Kusanali.
Tighnari: As Sumeru's first 5 star, he uses Dendro Vision and bow. He is an Amurta researcher and a ranger in the Avidya forest.
Alhaitham: Part of Akedimiya's Haravatat, he was considered a genius.
Dehya: Member of Desertfolk, also an Eremite mercenary.
Cyno: First seen in the Teyvat storyline preview, we finally see him again, along with his electronic vision and polearm.
Collei: The second Dendro bow bearer is Collei, the trainee ranger who previously appeared in the comics. She could very well be a 4 star character.
Dori: A 4-star electronic character with a corresponding sprite, likely to be released in 3.0.
Genshin Impact Sumeru Map and Location
The Sumeru map is located roughly west of the Liyue and connected to the Rift Valley, with mostly desert terrain, as well as areas rich in vegetation and rainforest.
Here's some info about the Sumeru map:
Much of the territory is covered with valleys, rivers and rainforests.
There will be 4 statues of the Seven Gods and over 40 teleportation points.
Sumeru will have a map objective called Vanarana Tree of Dreams. Players can earn Resin, Fate, Midlander Billets and more by offering Dendro Sigils.
Genshin Impact Sumeru Location Collectibles and Materials
Like its predecessors, Sumeru offers a brand new catalog of collectibles and foraged items. The new fruits we can find are Harra Fruit and Zaytun Peach, as well as a new Rukkhashava Mushroom. These may be used for promotion to new characters. And a new eye: Dendroculus. There are rumored 270 to collect, so we better keep our eyes peeled.
The above is all the information we know about Genshin Impact Sumeru, if you have any news, you can also let us know in the comments section below. You can also subscribe to our blog mmorpgm.com, where we will keep you updated with the latest news and game walkthroughs on Genshin Impact.